Welcome to The Winner's Trilogy Wiki
Edit
The Winner's Trilogy is written by Marie Rutkoski. The plot revolves around Valorian soldier's daughter and aristocrat Kestrel, and Herrani slave-turned-warrior, Arin. Taken straight from Goodreads, The Winner's Curse tells "a story of deadly games where everything is at stake, and the gamble is whether you will keep your head or lose your heart."
This wikia was created on 13 May 2014. It is available for adoption.
Latest activity
Edit
Photos and videos are a great way to add visuals to your wiki. Find videos about your topic by exploring Wikia's Video Library.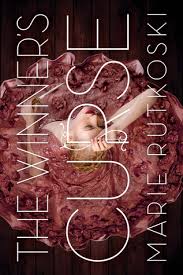 Ad blocker interference detected!
Wikia is a free-to-use site that makes money from advertising. We have a modified experience for viewers using ad blockers

Wikia is not accessible if you've made further modifications. Remove the custom ad blocker rule(s) and the page will load as expected.